••••••••WELCOME TO I.O. ACTING STUDIO MONTREAL••••••••



CLASSES OFFERED
INTRO ACTING CLASS TBA.
INTERMEDIATE ACTING TBA.
ADVANCED ACTING FOR CAMERA TBA.
SUNDAY NIGHT MASTERCLASS for professional actors TBA.
Get acting!


FLEXIBLE SCHEDULE
Rolling registration allows students to choose the schedule that works best for them.
First come; first served!


NO EXPERIENCE NECESSARY
Our goal is to help you improve your self-expression, while learning (or honing) acting skills. So, whether you have absolutely NO experience, just a little, or if you are a professional actor...
WE HAVE A CLASS THAT'S RIGHT FOR YOU!


WHAT WE OFFER
I.O. (Inside/Outside) Acting Studio provides adult acting classes and one-on-one sessions in the heart of Montreal! Teens are also welcome!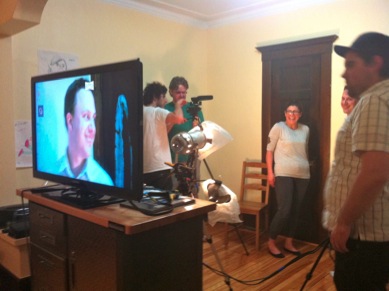 WIDE RANGING CLASSES
Classes are available for complete beginners, professionals and everyone in-between. We provide a full range of experience: from improving self-expression, to preparing the professional actor, to shooting festival-bound films.


I.O. ACTING STUDIO

- helps those with little-or-no acting experience to improve their self-expression
- provides a full range of group classes

- offers one-on-one coaching in acting, voice, and writing (plays, screenplays, fiction, etc.)
Find us on Google+