BIENVENUE À I.O. ACTING ET STUDIO CRÉATIF DE MONTRÉAL
*
WELCOME TO I.O. ACTING & CREATIVE STUDIO OF MONTREAL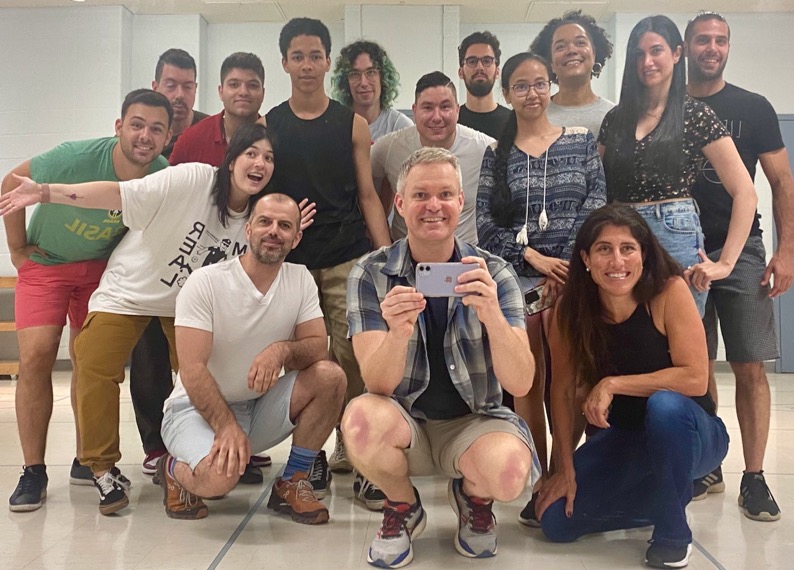 Acting and Writing classes in English (instructeur bilingue) for all levels of experience—even beginners.
Now offering classes and summer intensives for teens as well!
We also provide one-on-one coaching, audition prep. and self-tapes.
And now, for actors looking to get into the film/tv industry, I.O. Actors Guild is your one-stop shop for everything acting-related in Montreal.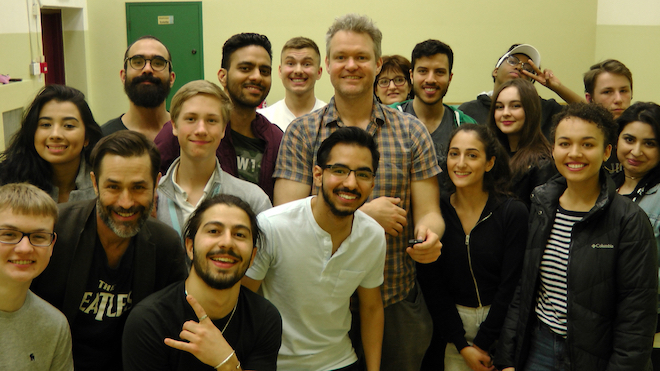 *******************************************
UPCOMING IN-STUDIO CLASSES

INTRO TO ACTING
STARTS: Monday, October 30, 8:00-10:30pm

INTERMEDIATE ACTING
STARTS: Tuesday, October 24, 8:00-10:30pm

ADVANCED ACTING FOR FILM & TV
STARTS: Thursday, November 2, 8:00-10:30pm

TEEN ACTING "2"
STARTS: Sunday, November 5, 10am-12pm.



For info on these and other classes, scroll down
or visit CLASSES or TEENS.
*******************************************

EXPRESS YOURSELF!

I.O. ACTING AND CREATIVE STUDIO...
- Helps those with little-or-no acting or writing experience to improve their self-expression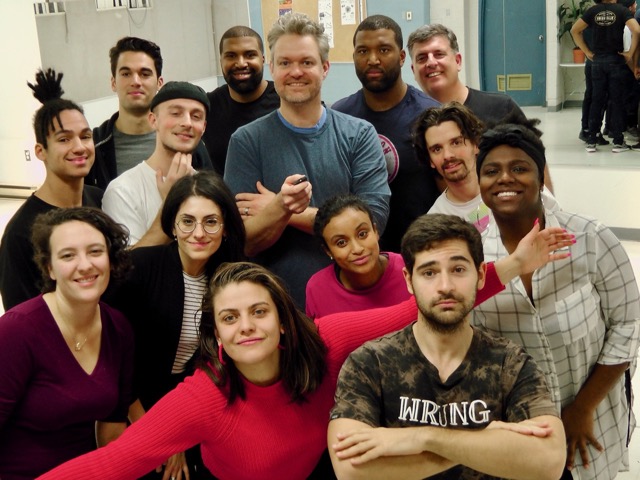 -Trains aspiring actors for careers in film and theatre, and screenwriters for film and television




- Provides a full range of group classes for adults (minors 13-17 welcome, with parental approval, or see Kids/Teens)




- Offers professional one-on-one coaching in acting, voice, and writing (screenplays, theatrical, prose fiction)




-Assists members of the business community with presentation skills, and other specific needs




-Creates and is active in the film-making, writing, and performance community of Montreal




-Works with individuals here, away, or abroad (via Zoom)



-Provides self-tapes and coaching for auditions (see Services)



-Founded by a Master Acting teacher (MFA in Acting) and Writer (MA in Creative Writing) with 20+ years of experience.



INCLUSIVITY: WHOM WE SERVE
We at I.O. Acting & Creative Studio would like to acknowledge that we live and work on the unceded territory of the Kanien'kehá:ka people, on the island known as Tio'tia:ke. We also recognize the hundreds of First Nation, Inuit, and Metis groups that have been stewards of this island, and we are thankful to them. We acknowledge the colonial violence done to Indigenous people, and wish to move forward with a shared sense of community and non-violence.

We provide an inclusive environment that welcomes people from the LGBTQIA2S+ community, and all other communities that support inclusivity and peace.

I.O. Acting & Creative Studio provides adult acting and writing classes (in English) and one-on-one sessions (bilingual English/French) in N.D.G., Montreal. We also cater to professionals and students from outside Montreal via Zoom. With great pride in the diversity of our community, we have worked with folks from First Nations, the United States, the United Kingdom, Ireland, France, Germany, Switzerland, Italy, Spain, Holland, Greece, Poland, Ukraine, Moldova, Kazakhstan, Romania, Russia, Turkey, Egypt, Israel, Palestine, Jordan, Lebanon, Iran, Kuwait, Morocco, Syria, Algeria, Tunisia, Congo, Nigeria, Benin, Togo, Madagascar, Mexico, Haiti, Jamaica, Saint Vincent and the Grenadines, Costa Rica, Dominican Republic, Argentina, Brazil, Uruguay, Peru, Columbia, China, Japan, Tibet, Korea, Vietnam, India, Pakistan, Bangladesh, Sri Lanka, Indonesia, Australia, Tahiti, and more!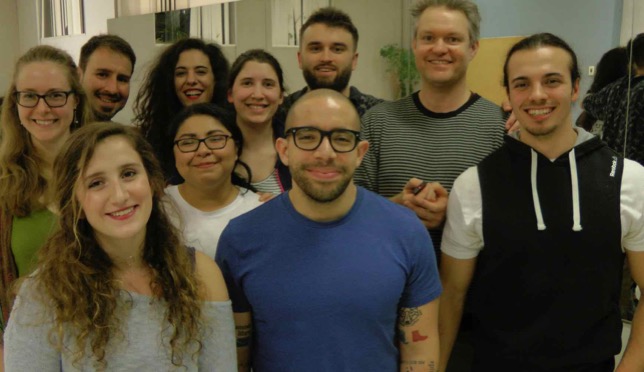 NO EXPERIENCE NECESSARY
Our goal is to help you improve your self-expression, while learning (or honing) acting and writing skills. So, whether you have absolutely no experience, just a little, or if you are a professional... we have a class that's right for you.

SMALL CLASSES
Our group classes generally range from 8-20 people, so you'll get plenty of individual attention.

FLEXIBLE SCHEDULE
Rolling registration and/or one-on-one work allows students to choose the schedule that works best for them.

ACTIVE IN THE CREATIVE COMMUNITY
Classes are available for complete beginners, professionals and everyone in-between. We provide a full range of experience: from improving self-expression (oral, physical, and/or written), to preparing the professional actor or writer, to the creation of films and publishable works of fiction.

OPEN TO HELP
Overcoming shyness, learning the basics, improving your English, confidence in group scenarios, working in front of the camera, getting your written story out—whatever it is you're looking for, I.O. Acting & Creative Studio can help, or point you in the right direction.

CONTINUE...